Autumn Tests 2018
The final countdown to next year's Rugby World Cup in Japan starts in November with the Autumn Tests. The series opens in Cardiff with a new fixture against Wales for 'The Doddie Weir Cup'* before three home games at BT Murrayfield on consecutive Saturdays against Fiji, South Africa and Argentina.
Scotland v Fiji | Sat 10 Nov | 2.30pm
Scotland v South Africa | Sat 17 Nov | 5.20pm
Scotland v Argentina | Sat 24 Nov | 2.30pm
Ticket Availability
Tickets for Fiji and Argentina are still available, although there is limited availability in Bronze categories. All available Scotland v South Africa seats currently sold out. It's possible there could be a further limited release of match tickets in September 2018 following the booking deadlines of various stake-holders (e.g. rugby clubs) although Scottish Rugby cannot guarantee this. Register to our email newsletter for ticket updates. SUBSCRIBE TO SCOTTISH RUGBY NEWSLETTER(S)
How to buy
Online scottishrugbytickets.com
In person Scottish Rugby Ticket Centre, BT Murrayfield (Monday-Friday, 10am-5pm)
Telephone 0844 847 2357 (Monday-Friday, 8am-8pm)
Calls to this number cost 7 pence per minute plus your phone company's access charge
Ticket Prices
Ticket prices for the three games are shown below. Check availability online now at scottishrugbytickets.com
Autumn Test Package
With the South Africa game currently sold out, the only discounted multi-game package now available is the 2-Match package to see Argentina and Fiji. NOTE: This incorporates the "Kids for £1" ticket offer for the Fiji game, a repeat of last year's offer with tickets for U12s costing only £1 for the opening Autumn Test (one £1 U12 ticket per paying adult).

Contact us
If you have any queries regarding tickets, either before or after you've made a purchase, you can contact Scottish Rugby as follows (please note, we can't process ticket sales on the number below).
Customer Service (non-sales)
Telephone:
Email (general enquiries):
Email (ticket enquiries):
In person:
Scottish Rugby Ticket Centre, BT Murrayfield (Monday-Friday, 10am-5pm)
*in support of the former Scotland and British & Irish Lions player who has been diagnosed with Motor Neurone Disease. Tickets for Wales v Scotland at the Principality Stadium, Cardiff (Saturday 3 November, kick-off 2.45pm) are available from the WRU.
Tickets & Events
How to buy tickets
Three ways to buy match tickets and passes
Tickets and passes on general sale for Scotland, Glasgow Warriors and Edinburgh Rugby can be bought in three ways: online, by phone and in person. Tickets for some of the more popular Scotland games are released in batches over a number of months. This is because a number of Scottish Rugby stakeholders – e.g. clubs, debentures, visiting unions – have prior access to tickets, and the deadlines by which they have to confirm their requirements vary throughout the season. In such cases, a Waiting List may be opened.
Scottish Rugby does not encourage supporters to purchase tickets from anyone other than official sources. If you are unsure, please check with the Ticket Centre before processing any order and please read our terms and conditions http://www.scottishrugby.org/ticketterms.
Help your club earn commission on ticket sales!
Rugby clubs can earn up to 15% commission on Scotland match tickets if supporters and members purchase through either the club's ticket secretary or individually online. If you want to support your rugby club in this way, simply click on your club's name from the list at this page, and you'll be taken to the Scottish Rugby Online Ticket Centre where you make your purchase in the normal way. If you do this, your club will then be credited with commission on your purchase.
Scottish Rugby Online Ticket Centre
This is where you will find tickets to Scotland, Glasgow Warriors and Edinburgh Rugby home games, as well as car park passes for Scotland games.
To purchase tickets for the Royal Bank of Scotland Scottish Varsity Matches, please click below:
Buy through your rugby club ticket centre and earn extra cash for the club!
Don't forget – if you want to help your club earn valuable commission, please purchase your tickets via your club's unique ticketing website. Click here and find the link to your club's ticketing centre. Note: Some clubs have not enrolled in the scheme, so if you can't see your club name, contact your ticket secretary for more information or contact Scottish Rugby at [email protected] .
2. By Telephone/E-mail
Scotland Match Tickets: 0844 847 2357 (calls charged at 7pm per minute plus your standard access charge).
For Accessible Seating Sales and Enquiries contact 0131 346 5160 (Monday to Friday, 10am to 4pm)
Edinburgh and Glasgow Match Tickets: 0131 346 5160 (Monday to Friday, 10am to 4pm) or e-mail [email protected]
Post sales or Customer Services: 0131 346 5160 (Monday to Friday, 10am to 4pm) or e-mail [email protected]
3. In Person
Tickets can be purchased from the following outlets:
Scottish Rugby Ticket Centre
BT Murrayfield
Edinburgh EH12 5PJ
Open Monday-Friday, 10.00am-5.00pm
Supporter Travel Packages
Supporter travel packages are available directly from Gullivers Sports Travel online or by calling 01684 293175.
Scotland v South Africa
Date: Saturday 17th November 2018
Kick Off: 5:20pm
Scotland will face South Africa at the BT Murrayfield Stadium in Edinburgh on Saturday 17th November. This will be the third of four autumn internationals to be played by Scotland in 2018.
The last meeting between the two teams came during the Rugby World Cup in 2015. The Pool B match ended in a 34-16 defeat for the Scots as they were comfortably beaten by the Springboks.
Scotland and South Africa have contested a total of 26 rugby test matches since their first meeting in 1906. Scotland have won five of those matches, whilst South Africa have won 21 matches.
Scotland v South Africa – Autumn International Tickets
Tickets for the Scotland v South Africa autumn international match went on general sale on Wednesday 4th July, priced from £27 (Bronze) to £72 (Platinum), via the Scottish Rugby Online Ticket Centre (powered by Ticketmaster). Tickets are currently sold out, but a further limited release of tickets may occur in September.
Venue Information – BT Murrayfield Stadium, Edinburgh
BT Murrayfield Stadium, Murrayfield, Edinburgh, EH12 5PJ
Stadium Enquiries: 0131 346 5250 | SRU Ticket Office: 0131 346 5160
HOW TO BUY SCOTLAND v SOUTH AFRICA RUGBY TICKETS 2018
Scotland v South Africa The next International is at Murrayfield 2018.
Can Scotland make this an epic encounter and pull off another win?
Scotland v South Africa rugby tickets
Scotland Rugby Union (SRU) have played South Africa Rugby Football Union (SARFU) 20 times – Scotland winning only 4 matches to Springboks 16 – with 2002 seeing the best win for Scotland, 21-6. Sprngboks had their biggest win over Scotland in 1997 running out 68-10 winners.
Scotland vs South Africa tickets
Scotland Rugby Union have not beaten the Sprinboks since 2002 (which was their historically biggest victory) – the Springboks have won 7 times since then.
Scotland have only managed to win 2 games consecutively against Soth Africa and both by only 3 points.
Scotland v SA rugby tickets
Murrayfield Stadium – 104,000 fans crammed into this stadum in 1975 to watch the Scotland v Wales match . although capacity is now reduced to 67,800 the atmosphere when the fans sing is electric – be part of it!
Boks too slick for Scots
A devastating three-try burst in six first-half minutes set South Africa on their way to a comfortable 27-3 victory over Scotland at Murrayfield.
By Mark Kendall
Last Updated: 26/08/07 9:24am
A devastating three-try burst in six first-half minutes set up South Africa for a comfortable 27-3 victory over Scotland at Murrayfield.
Frank Hadden's side made a promising start to the encounter and moved ahead courtesy of an early Chris Paterson penalty, but the visitors came roaring back and once Brian Habana, Jaque Fourie and Fourie du Preez had all crossed midway through the opening 40 minutes the result was never in doubt.
Sale Sharks back Rory Lamont was very much to the fore in Scotland's impressive and aggressive start.
The full-back showed pace, strength and no little confidence as he attacked with some cavalier bursts that quite clearly rattled the Springboks.
One such resulted in the first score of the game on ten minutes as he helped win a penalty that Paterson – operating at fly-half – calmly slotted from in front of the posts to move the hosts ahead.
However, that was as good as things got for Scotland as South Africa stepped up a gear seemingly at will to take a stranglehold on the game.
Three quickfire tries
They moved ahead with the simplest of tries on 21 minutes as, from a scrum some fifteen metres from the Scotland line, Danie Rossouw fed Habana who had sneaked in unnoticed from his wing to collect from the number eight, glide past Dave Callam at will and dive under the posts unchallenged.
Percy Montgomerie added the extras and soon after he was doing the same as Jaque Fourie claimed his side's second score.
A handling error on his own 22 by Paterson was seized upon by Francois Steyn whose pass released Fourie and the centre showed good strength to hold off a couple of would-be tacklers to touch the ball down.
Just a further two minutes had elapsed before the visitors all but wrapped up the game with their third try, busy scrum-half Fourie du Preez reacting well to scoop up the ball and slide over from close range after Mike Blair had done superbly to bring down Montgomerie just short of the line.
Scotland huffed and puffed in the second period but struggled to make much impact on a typically physical and well-drilled South African defensive unit.
Indeed, they were indebted to Lamont on 47 minutes as he produced a tremendous last-ditch tackle to haul down Habana, who seemed set to accelerate away for his second try of the afternoon.
Montgomerie did extend the lead with a penalty on 51 minutes but there were no further scores as the game lost some of its shape with both sides tiring in the closing stages.
Scotland v South Africa Tickets
Compare the cheapest tickets Scotland v South Africa for the game at the Murrayfield Stadium in Edinburgh on 17/11/2018. SafeTicketCompare.com compares all Autumn International Scotland v South Africa available tickets for the Saturday 17 November 2018 match.
Compare Scotland Rugby VS South Africa Rugby tickets





All Match Tickets Available
Information
Murrayfield Stadium, Edinburgh, Scotland
Scotland v South Africa Rugby Tickets
To purchase tickets for the Scotland v South Africa match then:
1. Click the Buy Tickets Button .
2. Select How Many Tickets you want for the game in the Murrayfield Stadium
3. Make Sure You Decide which ticket type you want for the game.
4. Enter Payment and Delivery Address in Scotland. ** From Outside Scotland
5. Pay and Confirm your tickets for the Scotland v South Africa game. .
6. Tickets will normally be delivered around 14 days before the game.
**From Outside Scotland
For International visitors to Scotland it is advised that you enter your hotel details whilst you will be in Edinburgh. Tickets can be delivered directly here for your arrival. Please enter your full contact details for your visit to Scotland, this is to ensure that your Scotland v South Africa tickets are delivered without delay.
SafeTicketCompare.com has been providing tickets for all Autumn Internationals games involving Scotland Rugby and South Africa Rugby for many seasons. All tickets are guaranteed in pairs unless otherwise stated. Telephone Booking fees apply, for best prices purchase directly online. For fans of South Africa Rugby it is important to purchase tickets in the away section, otherwise there could be issues entering Murrayfield Stadium with the home fans. To sell tickets for the Scotland Rugby vs South Africa Rugby game then use the contact form.
More South Africa Rugby Tickets
England v South Africa
Autumn Internationals
Twickenham Stadium: London, England
France v South Africa
Autumn Internationals
Stade de France: Saint-Denis, France
Wales v South Africa
Autumn Internationals
Millennium Stadium: Cardiff, Wales
New Zealand v South Africa
Rugby World Cup
Yokohama International Stadium: Yokohama, Japan
South Africa v Italy
Rugby World Cup Shizuoka Stadium: Shizuoka, Japan
More Scotland Rugby Tickets
Wales v Scotland
Autumn Internationals
Millennium Stadium: Cardiff, Wales
Scotland v Fiji
Autumn Internationals
Murrayfield Stadium: Edinburgh, Scotland
Scotland v Argentina
Autumn Internationals
Murrayfield Stadium: Edinburgh, Scotland
Scotland v Italy
Six Nations
BT Murrayfield: Cardiff, Wales
Scotland v Ireland
Six Nations
BT Murrayfield: Edinburgh, Scotland
Rugby Scotland vs South Africa, Murrayfield
Watch Argentina Vs Scotland Rugby Streaming. Live Scotland vs Argentina Autumn International Rugby Online On 19-11-2016 Time 5:00 P.M 2016 Autumn Internationals Rugby match Argentina vs Scotland will be held at the BT Murrayfield Stadium, Edinburgh, Scotland and it will be started on Saturday 19th November 2016.The Scotland vs Argentina match scheduled time is 5:00 P.M.In 2014 Scotland have played with Argentina, when they have got victory against the Pumas.From 1990 Argentina and Scotland have played 15 rugby test games ,where Scotland won 6 matches and Argentina have won 9 games.
Saturday 19th November 2016
Italy v South Africa at Stadio Artemio Franchi, Florence 2:00pm
England v Fiji at Twickenham Stadium, London 2:30pm
Wales v Japan at Principality Stadium, Cardiff 2:30pm
Scotland v Argentina at BT Murrayfield Stadium, Edinburgh 5:00pm
Ireland v New Zealand at Aviva Stadium, Dublin 5:30pm
France v Australia at Stade de France, Paris 8:00pm
Players to watch: Since pulling on a Scotland jersey Huw Jones has been spectacular in midfield. The quick yet burly centre punches holes in the defensive line with ease while also linking with this outside backs well. He was incredible against Australia, making nine tackles and scoring two tries, and if he carries that form forward the Argentine defence is going to have a torrid time.
He took a dip in form last week so expect a fiery display from number eight Facundo Isa this week. Arguably one of the best eighth-men in the world, Isa has had a meteoric rise to the top in 2016. He is the complete eighth-man as he is incredible on defence, controls the break down well while breaking the gain line every time he runs with the ball.
Head-to-head: The battle at the back will be important with two exciting full-backs, Joaquín Tuculet and Stuart Hogg, squaring off against each other. Tuculet has been a consistent attacking threat this season but after a poor game last weekend he should be out to prove himself against Scotland this weekend. Hogg too adds his own attacking flair as he showed against Australia last weekend, making 87 metres on a attack while darting through the defence on many occasion. Young Edinburgh flanker Magnus Bradbury will take to the international stage for the first time and expect a big game from him. The big flanker will front up against Argentine bulldozer Pablo Matera who was excellent last weekend after having a good showing on defence as well as beating three defenders on attack.
Scotland: 15 Stuart Hogg, 14 Sean Maitland, 13 Huw Jones, 12 Alex Dunbar, 11 Tommy Seymour, 10 Finn Russell, 9 Greig Laidlaw (c), 8 John Barclay, 7 Hamish Watson, 6 Magnus Bradbury, 5 Jonny Gray, 4 Grant Gilchrist, 3 Zander Fagerson, 2 Fraser Brown, 1 Allan Dell
Replacements: 16 Ross Ford, 17 Alex Allan, 18 Moray Low, 19 Tim Swinson, 20 Ryan Wilson, 21 Ali Price, 22 Pete Horne, 23 Tim Visser
Argentina: 15 Joaquín Tuculet, 14 Matías Moroni, 13 Matías Orlando, 12 Juan Martín Hernández, 11 Santiago Cordero, 10 Nicolás Sánchez, 9 Martín Landajo, 8 Facundo Isa, 7 Javier Ortega Desio, 6 Pablo Matera, 5 Matías Alemanno, 4 Guido Petti, 3 Ramiro Herrera, 2 Agustín Creevy (c), 1 Lucas Noguera
Replacements: 16 Julián Montoya, 17 Santiago García Botta, 18 Enrique Pieretto, 19 Leonardo Senatore, 20 Juan Manuel Leguizamon, 21 Tomás Cubelli, 22 Jerónimo De la Fuente, 23 Juan Pablo Estelles
Argentina vs Scotland rugby live,Argentina vs Scotland stream online,live streaming Argentina vs Scotland,online live Argentina vs Scotland,2016 Argentina vs Scotland internationals rugby match,watch autumn rugby live,Argentina vs Scotland autumn internationals rugby stream,Argentina vs Scotland live broadcast,Argentina vs Scotland HD live,Argentina vs Scotland streaming online,live coverage Argentina vs Scotland,2016 Argentina vs Scotland rugby live,Argentina vs Scotland on laptop,live autumn rugby Argentina vs Scotland,stream live Argentina vs Scotland,live rugby Argentina vs Scotland,Argentina vs Scotland international rugby match,Scotland vs Argentina international rugby game live,live telecast Scotland vs Argentina,watch Scotland vs Argentina online,Scotland vs Argentina autumn rugby match,HD TV Scotland vs Argentina live,watch Scotland vs Argentina on PC,Scotland vs Argentina on computer,live streaming Scotland vs Argentina,2016 international rugby Scotland vs Argentina live,autumn international rugby 2016 Scotland vs Argentina live,Scotland vs Argentina Full HQ,Scotland vs Argentina on internet,how to watch Scotland vs Argentina rugby live,where can i watch Scotland vs Argentina rugby match stream,
Scotland confirm Murrayfield rematch with Wallabies
The Wallabies have added a third Test to their 2017 Spring Tour, with Scottish Rugby overnight confirming a Murrrayfield reunion.
Scheduled for November 25, the clash will be the teams' second of the season, with Scotland coming out to Australia in June, taking on the Wallabies in Sydney on June 17.
That first Test will likely be a weakened Scotland side, though, with the British and Irish Lions series against the All Blacks running concurrently.
The two have had a thrilling recent history, with each of their past five matches decided by less than a converted try.
Most recently, the Wallabies escaped with a 35-34 win over the Scots at Murrayfield, the second of three wins on last year's Spring Tour.
2017 WALLABIES TEST SCHEDULE
June Series
June 10 – Wallabies vs Fiji, AAMI Park
June 17 – Wallabies vs Scotland, Allianz Stadium
June 24 – Wallabies vs Italy, Suncorp Stadium
Rugby Championship and Bledisloe Cup
August 19 – Wallabies vs New Zealand, ANZ Stadium, Sydney, 8pm AEST
September 9 – Wallabies vs South Africa, nib Stadium, Perth, 6pm AWST
September 16 – Wallabies vs Argentina, TBC, 8pm kick off
October 21 – Wallabies vs New Zealand, Suncorp Stadium, Brisbane, 7pm AEST
Spring Tour (full details TBC)
November 4 – Japan vs Wallabies, venue TBC
November 18 – England vs Wallabies, Twickenham, London,2:30pm GMT
November 25 – Scotland vs Wallabies, Murrayfield, Edinburgh,
Advertisement
Latest News
Cheika unwavering in chase of Bledisloe, World Cup glory
Retallick doubts Wallabies can sort lineout in seven days
Sign up and be the first to know
Receive breaking rugby news, team and player announcements, exclusive content and ticket presale information.
Explore LIVE Rugby your way with the Rugby Xplorer App.
Inspiring all Australians to enjoy and play our great global game.
© 2016 Australian Rugby. All rights reserved.
Autumn international: Scotland 22-23 Australia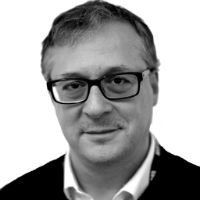 BBC Scotland at Murrayfield
Share this with
Media playback is not supported on this device
Tevita Kuridrani's 76th-minute try snatched a 23-22 victory for Australia over Scotland at Murrayfield.
Centre Huw Jones scored two first-half tries for the Scots, either side of Reece Hodge's stunning Wallabies score.
Jonny Gray drove over after the break for Scotland's third try, with Bernard Foley kicking two penalties.
With Australia trailing by six points, giant centre Kuridrani powered through to score under the posts, Foley converting to deny Scotland.
The hosts had a fantastic aggression and intensity about them from the get-go, but they had ambition and accuracy in attack to match. Greig Laidlaw booted them into an early lead and that advantage stretched from three points to 10 soon after.
Media playback is not supported on this device
Jones' opening try was a belter from a player in only his second Test and his first at Murrayfield. It was precise and clinical, with the immense Richie Gray taking the ball off the top of a line-out to start it all off and Finn Russell dinking a delicious chip over the Australia defence to carry it on.
Russell's kick was pin-sharp, as was the timing of Jones' run. He gathered and ran all the way to the posts.
The Wallabies struck back in the 13th minute, scoring a one-phase, set-piece beauty of their own. The visitors were all about deception and wraparound running, with Foley and Dane Haylett-Petty cutting Scotland open for Hodge to go over. Foley converted and then added a penalty to make it 10-10.
Scotland came again and grew stronger. Their second try was just before the half-hour mark and it was another delightful score that spoke to their wit and imagination. Tim Visser galloped up the left wing, then Russell had a pop and, when taking contact, he kept play alive with a sumptuous offload to Richie Gray.
It was high-class stuff at pace and it was too much for the Aussies, with Jones eluding two tacklers to score near the posts. Laidlaw's conversion made it 17-10 at the break.
Murrayfield was raucous, the old place coming alive again when Scotland scored for a third time four minutes into the new half. Foley's penalty had narrowed the gap to 17-13 but Jonny Gray's try made it 22-13.
Off a retreating scrum, Stuart Hogg darted around the corner to stretch the Aussie defence. When it came back inside, Gray got on the ball, his older brother behind him, and drove remorselessly for the line.
Foley's boot narrowed the lead to 22-16 and the Wallabies were asking questions with more regularity. Scotland had two coltish props – Allan Dell making his debut and Zander Ferguson making just his second appearance – and both stood up brilliantly. The Grays, Barclay and Hamish Watson made tackle after tackle.
Eventually, Scotland broke. Australia were down to 14 men at the time – Will Skelton sin-binned – but they turned the screw regardless. Waves of Wallaby pressure put too much heat on their defence and when a chink appeared in the line, Kuridrani powered through it.
Foley landed the killer blow with the boot, just as he had done in that epic World Cup quarter-final last year.
Even then, though, Scotland mounted phase after phase in the last play of the match, furiously trying to engineer a penalty or the field position for a drop-goal. They couldn't do it. An epic match, a monstrously good Scottish performance and a heartbreaking endgame.
Scotland: Hogg, Maitland, Jones, Dunbar, Visser, Russell, Laidlaw, Dell, Ford, Fagerson, R. Gray, J. Gray, Barclay, Watson, Wilson.
Replacements: Reid for Dell (52), Brown for Ford (56), Low for Fagerson (68).
Not Used: Gilchrist, Hardie, Price, Horne, Hughes.
Australia: Folau, Haylett-Petty, Kuridrani, Hodge, Speight, Foley, Genia, Sio, Moore, Kepu, Arnold, Coleman, Pocock, Hooper, Timani.
Replacements: Phipps for Genia (68), Alaalatoa for Kepu (62), Mumm for Arnold (48), Skelton for Timani (62).
Not Used: Latu, Robertson, Simmons, Cooper.
6 Nations 2018 Scotland England
BT Murrayfield Stadium
Sat February 24, 16:45
Hello, don't miss out on Scotland v England
The lone piper, the smoke, the slow walk – Edinburgh is a matchday atmosphere of the ages.
And that's not all. Edinburgh is a beautifully contained, historic rugby city. From the soaring castle to drinks on Princes Street this is a rugby weekend that has it all – and we want you there.
Filter these packages:
Day returns
1 night
2 nights
3 nights
4+ nights
Day Return – Scotland Vs England – 6 Nations 2018

Two Night Weekend Break – Scotland Vs England – 6 Nations 2018

Two Night Weekend Break With Flights – Scotland Vs England – 6 Nations 2018

BT Murrayfield Stadium

There is more to Edinburgh than Hogmanay and festival time in August – it is easily one of Europe's most beautiful cities.

It's been described as the 'Athens of the North' but 'Auld Reekie' is a city of loud, crowded pubs, great restaurants, late-night parties and history. And it has also been the scene of many English disasters at Murrayfield.

David Sole's infamously slow walk onto the field in 1990 was the catalyst to a seething Grand Slam victory and 10 years later Andy Nicol's try tore the wheels off another England clean sweep attempt in the driving Scottish rain.

Edinburgh's rugby is much like its landscape – craggy, rock hard and steeped in history. It is an earthy place where each summer the world's biggest arts festival rises from the ashes of last year's rave reviews to produce another show-stopper. And it is here where the Scottish Parliament sits again after a 300-year absence.

It is a raw and rugged treat for rugby fans, a city of contrasts and extremes – from the castle silhouetted against a blue sky, late night snugs and pubs with a treasure trove of whiskey's, a cafe in the Old Town for a coffee and the dark mouths of the alleys – each with a different site, smell and experience.

Edinburgh is a gem of a place – not just for rugby lovers but for lovers of life. It has something for every taste and experience and even the most seasoned travellers and rugby fans will find something new on each visit.

BT Murrayfield Stadium, located in the west end of Edinburgh, is the home of the Scottish Rugby Union (SRU).

Getting there.

BT Murrayfield Stadium Edinburgh EH12 5PJ

Edinburgh could be one of the most underrated rugby cities in Europe. From the looming castle to drinks in Princes Street to a memorable night-time kick off at Murrayfield, Scotland is a great rugby getaway.

And that's not all. With the way Scotland are playing right now it could be one of the clashes of the season. They have found some belief, pace and precision and will relish taking on the auld enemy.

They have not held on to the Calcutta Cup for several years and will relish the chance of putting a major hurdle in England's way. It has every ingredient to be very special.

TM © England Rugby Travel 2008 – 2018. All rights reserved.