Spain vs England Football Tickets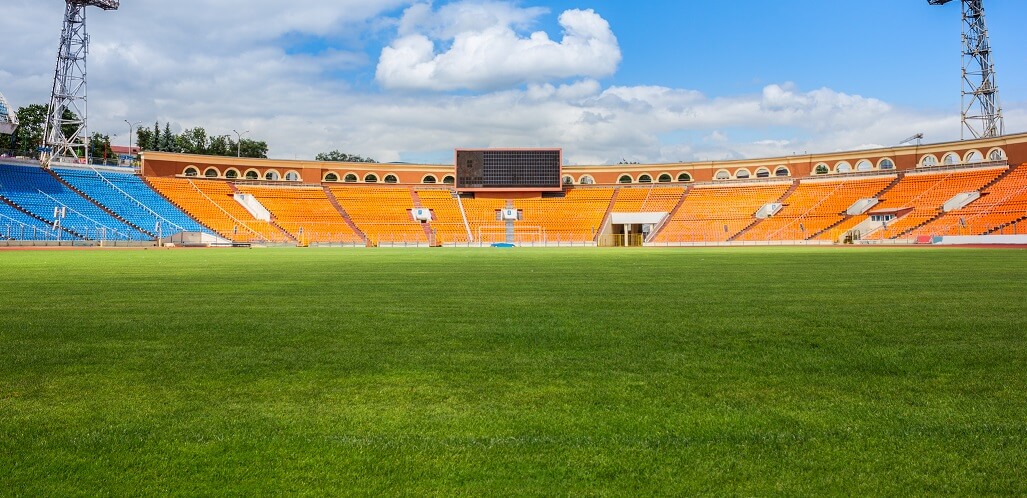 Currently, Spain vs England Tickets are not available, keep following for live updates. Spain vs England Tickets Not Available!
Please Sign Up below to be the first to know when tickets are available and on sale.
You will receive an email as soon as Spain vs England Tickets will be available.
Thank you for choosing Football Ticket Net.
Information About Spain vs England Football Tickets
More Information
Remarks You Must Read & Know Before Buying Spain vs England Tickets:
Event date and time are subject to change – these changes are not connected to Football Ticket Net but to the official organizer – you are advised to check occasionally the correct date and time and make your personal arrangements for attending the match on the new date and time. We are sorry but no refunds can be made for rescheduled matches – tickets will be valid to the new date and time.
The categories used by Football Ticket Net are not always similar to the categories used by the official organizer of the event. The exact block, row and seat numbers cannot be known beforehand. Unless purchased as single tickets, tickets are guaranteed in pairs – if you wish to buy tickets together for more than two people, please contact us and we will endeavour to fulfil your request.
Football Ticket Net is a secondary ticket broker who specializes in sold out and hard to get football tickets, Football Ticket Net is not connected, not working with and not affiliated with by means, to any official organizer, team, venue, or box office. Most of our tickets are sold above face value, these prices are determined according to the demand and difficulty getting them which means that the price you will see on your ticket will not be similar to our price for the reasons mentioned before.
All paid orders are final and guaranteed, we are sorry but no cancellations can be made. Please note, when your order is approved, we immediately confirm your tickets with our suppliers or with the sellers.
Football Ticket Net guarantees to deliver your tickets in a secure and safe method in time for the match. The tickets are dispatched to you as soon as possible, usually 3-7 days prior to the match, and in most cases the tickets arrive to our customers 1-2 days before the match or sometimes even by the day of the match.
Be sure that we will always deliver the tickets to our customers on time and you will have them in your hand before the match starts. Our delivery methods are (depends on the match): registered post, hotel reception or concierge drop off, Pick up points (a place scheduled in advance for meeting one of our suppliers or private sellers) or an E-ticket (sent by email).
Football Ticket Net recommends that before buying tickets on its site, to try and purchase tickets directly from the official organizers – if no tickets are available (sold out) or tickets are available only for members (hard to get) – Football Ticket Net is your optimal source for purchasing your tickets safely and securely.
More Spain Matches
Spain vs Croatia
Nations League A Group 4
Spain vs England
Nations League A Group 4
More England Matches
England vs Spain
Nations League A Group 4
Wembley Stadium
England vs Switzerland
International Friendly Matches
England vs United States
International Friendly Matches
Wembley Stadium
England vs Croatia
Nations League A Group 4
Wembley Stadium
Buy Tickets Now!
Your request was successfully submitted
One of our representatives will contact you as soon as possible
Customer Service / Sales Hours
Monday – Thursday: 8AM – 5PM (GMT)
Friday: 8AM-3PM (GMT)
Saturday – Sunday: 9AM – 2PM (GMT)
Contact us via Email
Popular Searches
Football Ticket Net
Top Tournaments
Our Partners
We Deliver With
Subscribe To Our Newsletter
Football Ticket Net's ticket alert and special offers!
We Promise You
Football Ticket Net gives you a 100% guarantee on your tickets: Our tickets we deliver are 100% valid and authentic – we only work with authorized and reputable Suppliers / Sellers – which we have selectively chosen during the past years.
How To Avoid Scam
Very Cheap Prices –
Remember – quality costs!
Scammers use promises as: "cheapest / lowest prices online" etc. to seduce customers, they are very nice and helpful to you until you buy, after that their services are really poor, Also it is advised to check their real final price after all extra hidden charges which usually are added including inappropriate rate exchanges (please read Extra Hidden Charges and Prices In Different Currencies below).
Tickets Or Category Are Not Guaranteed –
Some sites do not guarantee your tickets or category – meaning you might not get your tickets or your correct category you have bought even though you have paid for them – and they even do not bother mentioning this fact properly (only if you go over their long terms of use you might see it). A really bad situation which you buy tickets and a day before the match you get a call that there are no tickets for you or you get a different category (usually a lower one).
If tickets are not guaranteed – it is probably a scam! (Why sell them from the first place?).
Negative Reviews Online –
Search the internet to find out about other people's experiences with any Site.
Google its name and check out forums online and Facebook. You can even post a question about its reliability and see what others say. Some sites have more sites with different names and no one knows that they are connected. (When you Google all the names you will get all the information you are required. If you see many negative reviews online – it is probably a scam! If you have found a bad review on us please kindly go into our message Board and understand why. ( http://www.footballticketnet.com/message-board )
Extra Hidden Charges –
Some sites declare that they offer the cheapest prices online, that can be true when you see the price at the beginning – but when you continue, you will find a much higher price than you saw at the beginning due to all kinds of hidden charges.
Make a virtual order go to the end of the process (until putting your credit card) and see the difference between the price you saw at the beginning and the price at the end.
If you see too many hidden charges during the process and the total price is way higher than the price mentioned at the beginning – it is probably a scam!
Prices In Different Currencies –
Some sites show prices in one currency at the beginning and charge prices in a different currency at the end which is ok basically – But not when the exchange rate (the official difference between the two currencies) is much higher than the official one.
Check the official rate exchange the day you are buying and make sure no one takes more than what he should. If you are charged in a really higher price due to exchange rate – it is probably a scam!
No Office Address And No Company Name –
Some sites do not show any information about themselves.
Registered address and company name. You should check on every site the About Us, Contact Us and Terms of Use checking if this site is not hiding information from you as: company name and office address.
If there is no information on the site – it is probably a scam!
$REQUEST TICKETS$
Group Purchase X
Notification
Please Note, You are buying single tickets.
Seating together is not guaranteed. If you wish to be seated together,
please choose a different category which guarantees it.
England 2 Spain 2: Isco snatches equaliser at the death as Southgate's side throw away two-goal lead
Follow the author of this article
Follow the topics within this article
England 2 (Lallana pen 9′, Vardy 48′)
Spain 2 (Aspas 89′, Isco 90'+6)
F rozen in time, first in celebration and then, with six minutes of injury time played, England's players found themselves once again momentarily afflicted by the kind of stasis that has gripped them rather too often over the years.
For those not acquainted with the mannequin challenge which England's players borrowed for the celebrations for Jamie Vardy's second-half goal, it is just one of those things sweeping social media because, well, something has to. When Vardy dived to head in England's second goal two minutes after half-time, the Leicester City man and his team-mates briefly froze, mid-convergence, for what counts these days as general badinage.
U nfortunately, for Gareth Southgate, they conceded twice in the last seven minutes of the game – including a second goal six minutes into time added on – which meant that a two-goal lead, and a potentially famous victory for the new manager in waiting, slipped through their fingers.
Beating Scotland erased all doubt that Southgate would be made the permanent manager of the national side, but beating Spain would have meant that he could have rolled into St George's Park next week with a bit of gunslinger swagger. As it is, the job will be his but those late goals from Iago Aspas and Isco meant Southgate was given an early taste of how things can go wrong – as if he did not know already.
In the last moment as Southgate implored the fourth official to bring the game to a close with his side still a goal to the good, and six substitutions in, they finally stopped doing what they had done so well for much of the game. That was absorbing long periods of classic Spanish possession and deploying their best qualities effectively, winning a penalty early on when Vardy drew a foul and Adam Lallana converted the spot kick.
A s for Spain, they created very few chances of any note until they were reinvigorated for the closing stages when two of their six substitutes, starting with Aspas, the former Liverpool striker reborn at Celta Vigo, scored the goals and snatched the draw. There were some key players missing from this Spain team but as befits one of the greatest football nations on earth, they never gave up the ghost.
Afterwards, Southgate again refused to say publicly that he wanted the job, preferring instead, he said, to have those conversations privately.
There will have to be some process observed by the Football Association in Southgate's appointment but seven years since he was sacked by Middlesbrough, he has made it very easy for the governing body to wave through his appointment.
It is telling to look back on the launch of the "England DNA" document two years ago which Southgate was a part of and was, for all its laudable aims, a plan based on the possession game of Spanish football. Two years on and Southgate's team played a quick counter-attacking game against Spain who, it should be said, still pass the ball as well as anyone despite not having Andrés Iniesta, Gerard Piqué, Sergio Ramos and Diego Costa in the side.
An injury to Lallana, which necessitated his first-half replacement, cast a bit of shade over the evening for England although his demeanour afterwards suggested it was not serious. It should also be said that England did not miss the injured Wayne Rooney and with Jesse Lingard and Raheem Sterling combining fluently behind Vardy, they looked a more dynamic and pacier side against an older opposition.
In the first six minutes at Wembley, Southgate's players chased in vain as their visitors popped the ball through every shifting corridor of space available and then, seizing their chance, England won the penalty that gave them the lead. To Southgate's credit, his players knew exactly what to do when they had possession – which was just as well given how little time they had the ball.
S pain started with a back three and Sergio Busquets operating as a shielding presence in front of it. Later in the first half they switched to a back four to deal with the quick passing and pace on England's flanks, especially when Lingard and Sterling combined down the left side of the away team's defence.
Perhaps it was that combination that convinced Spain coach Julen Lopetegui to make the change, but either way those two looked very useful for England. By that time England had lost Lallana to injury and Theo Walcott had come on in his place, meaning that Lingard shifted to the No 10 position behind Vardy.
Lingard, like Sterling, had the ball rarely in the first half but when he did the Manchester United man used it well. Until the very end of the game, England controlled and corralled the great waves of Spain passing, which got into double figures in most of their sequences, and there were few chances of any note for the No 9 Aritz Aduriz.
England took their one major first-half opportunity from Lallana's right-footed ball from the right side that went down the wide open left channel and into the path of Vardy whose first touch was bad. It killed his momentum but he had enough time to gather the ball again, and go past Pepe Reina who, given a game in David De Gea's stead, brought the Leicester City striker down.
V ardy was fortunate not to get booked for a bad foul on César Azpilicueta in the fifth minute when he seemed desperate to do something to break a long period of Spanish possession. There were bookings aplenty in the first half however, with Walcott, Danny Rose and Sterling all cautioned. Vardy's challenge would likely get him a red card in the Premier League.
As for John Stones, up against a nation who share his belief that defenders should pass without restriction, there was a cautious first-half display until the 34th minute when he lofted a ball to Eric Dier with the outside of his foot and put the Spurs man under needless pressure.
Vardy's goal from Jordan Henderson's cross came at the start of the second half and in the minutes that followed, Walcott should really have added a third when the Leicester man played him in down the right. Instead Reina saved this time, although the goalkeeper should have done better with Vardy's header which was close enough to him to get a hand on.
With a minute of the 90 to play Aspas drew Stones in and curled a fine left-footed shot past substitute Tom Heaton for Spain's first goal. Then Isco took the ball on his chest and beat Heaton from close range to demonstrate that defeating a team with as much talent in depth as Spain have is never straightforward.
Jordan Henderson is devastated
D evastated. To concede two like that late on. We looked dangerous on the counter attack, we defended well, they didn't have too many chances.
It's only a friendly, pal. Don't worry too much.
T hat's the end! Great game. What a friendly that turned out to be.
GOOOOOOOOAAAAAAAALLLLLLL!
S pain have done it!
England 2 – 2 (Isco 90'+5) Spain
With what might be the last kick of the game, Isco gets in behind the defence in the box, chests the ball in the air and shoots low between Heaton's legs! It's 2-2!
A ndros Townsend becomes Leo Messi for a spell of about 30 seconds, skinning numerous Spanish players on his way to the box. He uses stepovers to move past defenders in the box and finds Rashford, who turns and shoots but is offside.
S PAIN SHOULD BE LEVEL! Ooooohhhhhhh that is close. Spain are turning on the pressure now and Isco arrives in the middle of the box to finish off a passing move. He pulls his shot wide of the goal from a very decent position.
GOOOOOAAAAALLLL!
W hat a goal by Aspas!
England 2 – 1 (Aspas 90′) Spain
John Stones shows his inexperienced side as Aspas cuts down the right onto his left foot and has a perfect angle to bend a shot into the top corner. Stones turns his body to one side and opens up the shot but the effort pings off the far post and into the net. It's a great hit.
H enderson wins the ball in the middle of the pitch and suddenly England have the chance to get forward in numbers! Rashford and Cresswell lose out by the Spain box.
N ow hear me out. but Tom Heaton has made an enormous difference to this game. He hasn't cleared the ball long up the pitch (as far as I can remember) and instead has looked very capable with his feet. As England are forced back by a high Spanish press, Heaton finds a teammate with a brilliant chipped pass out to the wing. England, come forward with the ball as a result rather than having to chase it.
N olito plays it to the opposite wing, Koke switches it back, Aspas tries to find Morata, Stones puts it behind. The Man City defender has had a great game this evening. Clyne clears from the corner, Isco wins another corner, Spain work the ball around the box again but are forced backwards. More good defending from Southgate's team.
D anny Rose comes off and is replaced by Aaron Cresswell, who makes his England debut. Spain are getting a bit shirty with some of the England challenges that are coming in – by disrupting the flow of passes, England are stopping them from being able to play the way they want to.
Isco has a chance to shoot from the latest free-kick though. It's in Beckham Territory. He steps up. and fires the ball onto Jagielka's head.
T he free-kick is wasted and goes out for a corner, which is played to Rose 30 yards out from goal. He does the only thing anyone should do in that situation and launches a power strike at goal. but hits it well wide. Spain, counter quickly and Morata drifts just offside again as he gets behind the defence. His shot is saved by Heaton anyway.
R ashford plays off the shoulder of the last man and the ball is played ahead of him and around the defender – just like Lallana's pass for the first goal. Rashford sprints away from everyone but is moving too fast when he controls the ball and knocks it out for a goal kick.
England put their best move of the game together and Rose is played in behind the defence down the left! He can cross near the box but Carvajal flies in and catches him with a late sliding challenge.
— ITV Football (@itvfootball) November 15, 2016
I like how the Spanish defenders sort of take part in the "fun" too. England are keeping the ball here but Jagielka nearly gifts Spain a goal by passing back towards Stones, severely under-hitting the ball. Stones tries to sprint back but has the starting acceleration of a tug boat on land and luckily for all English involved, Morata isn't able to capitalise. Heaton comes off his line and clears.
M orata is juuuuust offside as he thinks he's played in behind the defence. Aspas is booked for putting his hands over the assistant referee for his part in the awarding of the free-kick but Morata missed his shot anyway and was definitely offside.
Vardy comes off for Marcus Rashford. England have kept their shape with those two changes.
— Tony Cowards (@TonyCowards) November 15, 2016
H ere comes Andros Townsend to replace Raheem Sterling.
E ngland pick Spain apart again! This weird 4-2-4 system seems to be doing the trick and Lingard goes round Reina on the left of the area but isn't quite able to shoot or pull a pass across the goal.
Silva comes off for Isco, Aduriz comes off for Alvaro Morata.
E ngland are pressing Spain with a front four at the moment. Walcott, Vardy, Lingard and Sterling are all pushed high up the pitch, with Henderson and Dier providing a midfield two. Heaton plays out from the back, the pass goes down the wings, England press the loose ball.
S pain win a free-kick wide on the right which Koke delivers to the box. Stones gets up well to head away and Jagielka tackles Silva.
S pain haven't quite settled into their usual rhythm yet but are starting to get some nice wee passes put together. Ander Herrera makes his Spain debut, coming on for Thiago.
W alcott misses the exact kind of chance that Walcott is good at missing. England come forward on the counter-attack and Walcott runs in from deep to take a shot. Reina saves well this time.
The Mannequin Challenge
A nd to celebrate, Sterling, Walcott and Vardy pose perfectly still, as though doing the mannequin challenge.
GOOOOAAAAALLL
E ngland 2 – 0 Spain
Somehow it's 2-0 to England! England start the half the better and attack from the off. They throw the ball into the area, it gets cleared to the edge and Henderson looks up and swings a cross to the back post. Vardy is there and throws himself at the ball, hitting the back of the net.
A spas is on for Spain in place of Vitolo, Koke is on for Mata. That'll probably mean a change of shape.
Walcott has chance in the opening moments! His effort towards the near post is deflected behind for a corner.
Iago Aspas plays for Spain now? 2016, eh.
— Jonathan Liew (@jonathanliew) November 15, 2016
Tom Heaton coming on
G areth Southgate is making a tactical substitution by putting Tom Heaton on for Joe Hart. Will Heaton have instructions to launch the ball as far as possible? Who knows. Phil Jagielka is on for Gary Cahill, too.
Ian Wright insight on Vardy
S ome decent analysis from Mr Wright here on Vardy's touch before being fouled in the box:
I think he should have taken it first time. He's trying to make sure his touch is perfect rather than taking it instinctively. That's what happens when it's going right for you.
V ardy shoulda coulda been sent off, then made sure he went down under Reina's challenge, Lallana scored. Spain have been in control the rest of the time.
D anny Rose is booked for a clear foul on Carvajal as he catches him late and stamps on his foot. Mata swings the ball into the box, Rose heads away, Busquets takes it down and finds a teammate with the outside of his boot – great ball – but he stretches and fouls an England player.
S pain have just put together a long, intricate spell of pass and move football which puts anything England have done in this game to utter shame. The defender has the ball, he passes, moves into space, gets it back, passes into space, a teammate runs onto it, he passes, moves, gets it back etc
England get it, pass, pass back, try a flick, lose it.
England get it, ping it and CHASE CHASE THE BALL!
England get it, pass, stand still, pass, stand still, pass oh my god PUNT IT PUNT IT QUICKLY BEFORE IT'S TOO LATE
S tones and Sterling try to keep possession near their own box and build from the back, Joe Hart steps in and takes matters into his own hands. "YOU CAN'T BE TAKING CHANCES LIKE THAT" is the kind of thing he probably shouted as he did it. Meanwhile, Spain's midfielders drop deep and carry the ball forward 30 yards to the halfway line. Spain have switched back to a four at the back.
V ardy holds a run in the box to stay in the space but then darts towards the near post and is a half yard too slow to it. The ball drops to him in the box and he has a swipe but his shot skids off his boot and ends up way wide.
S terling gets a "Oooooooh!" from the crowd as he pulls off some sweet soccer skills outside the Spain box. He drags the ball back, flicks it to the other foot and drags it back again. Then he loses the ball and Spain break forward. Luckily for Sterling, the England defence is back and clears up the danger.
E ngland try to play out from the back. Or rather, Stones does. Stones comes forward, absolutely nobody moves into space to give him an option to pass to and he has to ping it to Dier to stop being caught in possession. Dier gives him a talking to as he has to rescue the situation but really it's not Stones' fault – he's the only one of the England players out on the pitch right now who could probably do a job for Spain. If the rest of the team hadn't been stood still watching him, expecting him to punt it aimlessly up the pitch, that wouldn't have happened.
R ose and Walcott are fouled, the referee shows a yellow card! Yaaaaaay he didn't forget them after all, Clive.
Silva stands over a free-kick soon after for Spain but Cahill heads away.
S ilva wins the ball from Clyne and nips away down the wing. He's away but the referee pulls play back for something. That didn't look like a foul at first glance but on second, Silva clearly yanked Clyne off balance before stealing possession.
Joe Hart keeps humping the ball forward when the team is clearly set up to play out from the back. The defenders are deep near the box and so when the ball is headed back it leaves England looking really stretched.
W alcott is coming on for Lallana. Bad news for Liverpool fans! About Lallana I mean.
— Richard Amofa (@_RichardAmofa) November 15, 2016
T hiago hacks down Lallana before he can break away on the counter, Clive Tyldesley suggests the referee may have left his cards in the dressing room. Lallana has gone down injured. He's sitting still and doesn't seem in too much bother but this isn't exactly an important game so there's a chance that if he's not feeling 100% he'll just come off. The physio is stretching his legs apart, which from my experience means he may have tweaked something in his groin.
Number of times Stones sprints to create an option for Hart only for the latter to launch the ball upfield without even looking to his left.
J esse Lingard gets some tactical instructions from Southgate, which is nice because it means I've been reminded that Lingard is on the pitch. Spain are keeping possession well and picking up free-kicks in the England half.
T here's a nice shot of Lallana scoring his penalty. Below are two photos which show Vardy trying to kill Azpilicueta.
L allana has now scored three goals in his last three England games, after zero in his first 26. It's all coming up Millhouse for him at the moment.
Clive Tyldesley is still distraught that Reina wasn't sent off for his foul on Vardy. Spain work a nice move, Vitolo gets on the end of it on the edge of the box and shoots! But drags his shot way wide. Spain are back in control of possession.
S uddenly England are playing football as though they're really good at it and work some quick passes together, pushing Spain back into their own half. The visiting side seem to be a little bit rattled by the aggressive turn this game took and England are pushing higher up the pitch now.
G OAL! England 1-0 Spain
Lallana scores from the spot to make it 1-0. Vardy was lucky to be on the pitch still.
A nd wouldn't you know it, Lallana plays a beautiful through-ball which catches out the defence and Vardy goes down under Reina's challenge. Vardy controls the ball, pushes it round the keeper and waits for the contact. It's not a dive. but.
B ecause it's a friendly, Jamie Vardy gets a talking too from the referee. He casually explains that two footed lunges on the shin aren't allowed in the professional game, or by law anywhere.
E ngland can't pass the ball any further than the halfway line, Spain already look more dangerous with possession. Aduriz is at the top of a 3-4-2-1 by the looks of things, with Silva and Mata playing just off him.
Vardy goes in with a ridiculous two footed challenge on Azpilicueta while trying to clear the ball which is way too over the top – it should be a red card. What a disgusting, stupid tackle. You can take the boy out of Sunday League.
S pain have sprung a surprise and have a back three – Martinez, Nacho and Azpilicueta. England are passing around the back with Spain pressing high up the pitch. Somewhat inevitably, Spain win the ball back.
T he exhibition has begun!
The national anthems are done
I f you've just got here, you're too late. They've already sung the songs.
No tickets left
Funny-looking sell-out for the time being pic.twitter.com/UDXr4nqjiy
— Tom Williams (@tomwfootball) November 15, 2016
Karanka on Aduriz
H e deserve everything because he give himself and in the national team he is scoring a lot of goals. For example a couple of years ago we had no striker but now we have an amazing striker.
The best flag in England
Aitor Karanka is not exciting
N ew ITV foreign football correspondent, Aitor Karanka, who is from Spain, is an exact opposite of Wright. He sits dead still, as though banter is something that would bring great shame to his family, and offers quiet observation. I just watched and listened to him saying something and already can't remember what it was.
Ian Wright on Jamie Vardy
I like Ian Wright and his little hipster glasses. He's nice and puts a bit of energy on the TV – it's supposed to be entertaining, you know.
I fink I went froo about five games without scoring. He's making the same runs – the only difference is he isn't taking the chances.
That's the analysis, roughly. He's right, but Leicester have struggled this season for a lot of reasons. Michael Owen's observation that Vardy tends to punt his shots rather than place them means that a lot of the time he relies on luck. At the moment he's all out!
Southgate still won't say whether he's getting the job
I think [we need] some stability from the other night. If you're coming in with some consistency it helps and we're still working on how we want to play so that continuity is important.
His pace, movement, experience. Marcus is a player we think highly of and his time will come but we want to give Jamie a run.
That's the challenge – how much of the ball can we have? We have a young team, keen to press, keen to get on the ball. We've got to show some defensive quality and discipline.
It's a great challenge today, the last three games have been different and we've put the team in pole position to qualify.
Steven Gerrard leaves LA Galaxy
E x-England captain Steven Gerrard announced that he is leaving LA Galaxy and the entire country of America (good timing) and that he has options to play and coach over in England. Or does he mean the UK when he says he's coming home? Because that could mean Celtic. which would be good for Celtic but terrible for all other Aberdeen fans.
Who would you pick to play?
P ersonally, Jamie Vardy wouldn't start in this team due to his poor form for Leicester. I'd also not play a 4-2-3-1 but enough about me – what about you? Pick your team! Tell everyone.
Southgate and the magical contract
Ander Herrera
N o debut starting place for Ander Herrera but he could have the chance to get a Spanish cap later on in the game, what with this being a meaningless friendly and all. Aritz Aduriz continues his incredibly weird career path, whereby he gets better the older he is but England will be focused on that centreback pairing of Martinez and Nacho. There is gold to be had from them.
R eina, Carvajal, Martinez, Nacho, Azpilicueta, Busquets, Mata, Thiago Alcantara, Vitolo, Silva, Aduriz.
England team
Here's how our #ThreeLions will line up against @SeFutbol this evening: pic.twitter.com/SwWNyrU53p
Brave Sir Joe Hart, the rose of England
I f you are also devastated that Joe Hart, champion of our hearts, left for Italy, don't worry. Everything's better for him now, as Jason Burt reveals in this article:
"I'm always trying to learn and adapt," says Hart, who decamped to Torino. "Obviously the Euros weren't my finest hour. I needed to have a think and pick apart how I played and what I did, and maybe change a few things, speaking to the people who count. Seeking advice. Even with Gareth [Southgate], we spoke about it.
Good evening
H ello to you all, I trust you are well on this pleasant eve? And so we turn to the very important matter of an international friendly that almost everyone watching simply wants to end without any of the players picking up any injuries.
David Silva was supposed to have a toe injury but it looks like he's going to be the captain. What a guy.
Cancel all those usual Tuesday night plans and put everything else you're watching on to record: this is the big one.
For the second time in five days Wembley will be the venue. This is England's first game against Spain since November 13 last year, when goals for Mario and Santi Cazorla gave the visitors a 2-0 win.
F riday night's clash between England and Scotland was marred by crowd disturbances inside and outside Wembley.
One spectator was left bloodied following clashes between rival fans as England cruised to a 3-0 win over the Auld Enemy.
What time is it?
As the match is an international friendly, rather than a major competition qualifier, Tuesday night's game will kick-off at 8pm.
What TV channel is it on?
You can watch live coverage of what is likely to be Gareth Southgate's last game as interim manager from 7:30pm on ITV.
Ian Wright, Ryan Giggs, Lee Dixon and Middlesbrough manager Aitor Karanka will join presenter Mark Pougatch on the studio sofa.
W hat's the main talking point?
All the talk going into the game is centred around Gareth Southgate's impending contract offer from the FA.
Southgate's four-game reign as interim England manager is due to come to an end after Tuesday night's game, with a four-year £1.5m-a-year contract to become permanent manager on the table.
S outhgate's permanent contract will have a break clause after the 2018 World Cup.
The former Middlesbrough manager will receive £1m-a-year less than his England predecessor, Sam Allardyce, who departed as manager in late September.
What's the team news?
Tottenham striker Harry Kane will play no part in the friendly after England agreed to release the 23-year-old from the squad as he continues to recover from injury.
K ane has only played 72 minutes since injuring his ankle against Sunderland in September and Tottenham asked that he be rested for England's game with Spain.
"The sessions we're going to do aren't what Harry needs at this time," said interim England boss Gareth Southgate.
"It was never really my intention to start him in a game and I think it's important that he gets a different training programme to what we're going to follow over the next couple of days."
L eicester City's Jamie Vardy could start in Harry Kane's absence, while Marcus Rashford, Theo Walcott and Daniel Sturridge should all feature at some stage of the evening.
Liverpool's Jordan Henderson will captain the side after Wayne Rooney, who started against Scotland, dropped out of the squad with a knee injury.
What are they saying?
Gareth Southgate has insisted England can be more than a match for former world champions Spain, who lost on their last visit to Wembley in 2011.
"We have really strong, athletic players," said Southgate.
"Everybody's got their own way of doing things and you are going to look at successful teams and think 'how can we build and what can we take?
"At the same time we need our identity. So the ideal situation is take the best bits from all the top teams and adapt it. We make it our own way that works best for us, best for our players and gives us the best chances of winning."
W hat are the odds?
England 21/10
Spain 13/8
Draw 9/4
W hat's our prediction?
With coach Jolen Lopetegui missing their first choice centre back pairing of Sergio Ramos and Gerard Pique, we reckon England are well placed to register back-to-back Wembley wins over Spain.
Score prediction: England 1-0 Spain
Follow Telegraph Football
READ MORE ABOUT:
Follow Telegraph Football
Sport galleries
Gallery: Tottenham's new White Hart Lane stadium: redevelopment in pictures
Gallery: Tottenham's new stadium: White Hart Lane redevelopment in pictures
Gallery: Premier League kits 2018/19: Every confirmed strip for the new campaign
Football latest
Man City may recall youngster after Claudio Bravo injury leaves Pep Guardiola with only one senior goalkeeper
Paul Pogba's agent Mino Raiola claims Paul Scholes 'wouldn't recognise a leader if he was in front of Sir Winston Churchill'
How Virgil van Dijk helped Liverpool transform error-prone, leaky defence into the league's best
Comment: Norwich painting away dressing room pink is a throwback to John Beck, a dark arts master way ahead of his time
Mohamed Salah should have told Michael Oliver penalty decision was wrong, says Luka Milivojevic
Phil Neville opts for experience for England's crucial World Cup qualifier against Wales
Comment: Man Utd crisis is of Ed Woodward's making – he knew what he was getting with Jose Mourinho and should have backed him in summer
In praise of the magnificent and evergreen James Milner
Why can you now watch every midweek Championship match live this season?
Furious Roy Hodgson says 'game has changed beyond recognition' after controversial penalty call in Liverpool defeat
Jose Mourinho facing growing disillusion in Man Utd dressing room as board move to appoint technical director
Ivan Gazidis torn by AC Milan's big money offer to leave Arsenal
'Liverpool is going to be a lot more intense than Man Utd' says Brighton's Leon Balogun
Vincent Kompany talks up title chances as Benjamin Mendy agrees to stop using his phone so much
Naby Keita's relentless, all-action performance a one-man embodiment of Liverpool's breathless style
James Milner penalty and Sadio Mane late breakaway enough for Liverpool against spirited Crystal Palace
Chelsea want Ruben Loftus-Cheek to fight for first team place as midfielder considers another loan move
Former Burnley and Northern Ireland player Jimmy McIlroy dies aged 86
Premier League clubs trial cryptocurrency as experts predict bitcoins will replace sterling in transfer industry
Loris Karius ends turbulent Liverpool time with two-year loan move to Besiktas
Stoke preparing to make £6.5million bid for Brentford midfielder Ryan Woods
© Telegraph Media Group Limited 2018
We've noticed you're adblocking.
We rely on advertising to help fund our award-winning journalism.
We urge you to turn off your ad blocker for The Telegraph website so that you can continue to access our quality content in the future.